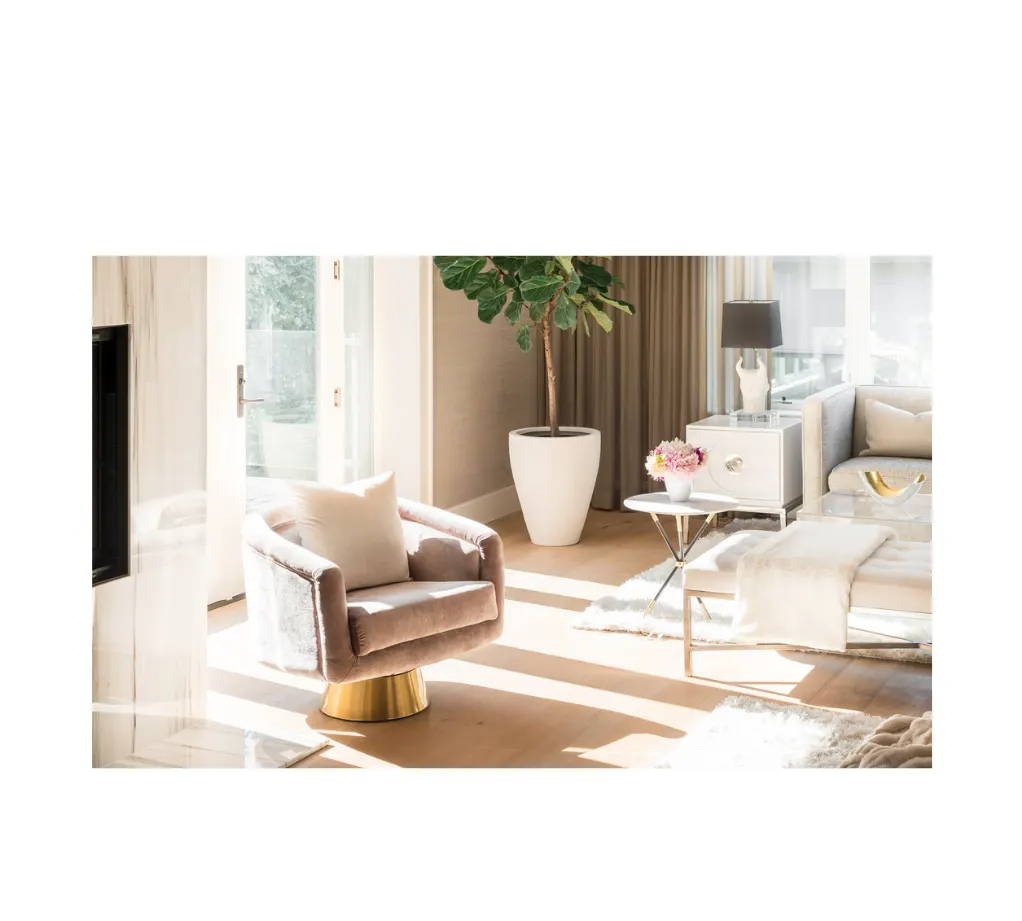 Sarah Baeumler is a holistic lifestyle brand that inspires women to live a life full of purpose, beauty and connection— a life well lived. The Sarah Baeumler brand is synonymous with elevated design, intentional living and the importance of cultivating a deeper connection to life through authentic storytelling. Serene colour palettes, textured fabrics, bold patterns, and distinctive detailing, are common threads across all curated collections including: home décor, fashion, apothecary, and lifestyle. With a focus on high- lighting natural materials, timeless neutrals and sustainable craftsmanship, each collection tells a story inspired by human connection, while maintaining a personal tie to Sarah's own journey along the way.
Sarah Baeumler is the founder and creative director of her namesake lifestyle brand. At heart, Sarah is a creative entrepreneur and a visual storyteller. She believes that intentional- ly designed products and services can inspire a more authentic, curious, and fulfilling life.
Sarah has always been passionate about curating refined, high quality products and enjoys sharing them with her creative community. Deeply inspired by natural materials, eye-catching details and authentic stories, Sarah continues to seek out artisans and innovators across all industries to share experience, knowledge and resources, which serve as a foundational component of delivering the most authentic and meaningful experiences for her community.